Strive for Excellence – Care for All
Week 4 – 27th February 2020
Term Dates 2020
Term 1 Mon 3rd Feb – Thurs 9th April
Term 2 Tues 28th April – Fri 3rd July
Term 3 Mon 20th July – Fri 25th Sept
Term 4 Mon 12th Oct – Mon 14th Dec (mid-day) – TBC

Important Dates
FEBRUARY
28 – 9.00am – Assembly
MARCH
11-13 – Year 5 & 6 Camp
13 – 9.00am – Assembly
16 – LZ2 – Sheepworld
17 – 12.30pm – LZ3 and LZ4 Swim sports
18 – 12.30pm – LZ2 Swim Sports
19 – 9.30am – Year 5-6 Swim Sports at Stanmore Bay Leisure center
20 – 9.00am – Assembly
24 – 1.45 – 6.45pm – Teacher/parent interviews – School closes at 1.00pm
26 – 9.30am – HBC Cluster Swimming sports at Northern Arena
27 – CULTURE DAY
APRIL
2 – 9.30am – Ultimate Frisbee Year 5/6 Cluster tournament – Metro Park
8 – 9.00am – Year 5/6 Cluster Softball tournament – Victor Eaves Park
9 – 2.00-pm – END OF TERM ASSEMBLY
STARS OF THE WEEK
LZ1
Jacob Prevezanos for focus and effort across the curriculum
Briella Buchanan-Castillo for effort in reading
Alyssa Mackie for effort in writing
Mason Woolford for thoughful engagement at the Art Gallery
Values
Benjamin Hogefjord -Responsible
Mia Thomson Barber – Respect
Harri Coggins – Responsible
LZ2
Amber Hazelwood for always be focused during independent working tasks and having a postive attitude to all work
Frankie Teagle- Smith for always being positive about her writing and asking for help when she feels it is getting tricky
Steven Baldwin for initiative when asking for an independent learning spot during writing workshops
Lane Neal for creative and enthusiastic show don't tell and extra writing
Cooper Shriane for maturity, initiative and participation during writing workshops
Taylor Barnes for being organised and ready for her workshops

Values
Willem Bylevedlt -Resilient
April Young – Respect
Theia Cornes – Responsible

LZ3
Xavier Grant for your contributions to our class discussions
Emma George for always being a great role model
Breeze Hackney for always having a positive attitude towards learning
Values
Elea Lucas -Resilience
Theo Jeune – Respect
Zaavier Moore – Respect

LZ4
Theo Charlton for working hard with his reading
Ruben Francis-Stead for showing the school values throughout all areas of learning
Georgia Gillard for always trying her best and showing focused learning
Vida Visaltanachoti for enthusiasm for learning
Values
Zafina Booth – Responsible
Kasper Nielsen – Responsible
Molly Spray – Resilient
Umar Sajjad – Resilient

Mathletics Fee Due due Friday 28th February
If you haven't already paid your childs mathletics fee can you please do this by Friday otherwise your child will lose their log on. The $20 payment can be made at the office by Eftpos or cash or directly into the school bank account 12-3046-0199063-00
Bookings are now open
1:1 Teacher/Parent Interviews
Teacher/parent interviews will be held on Tuesday 24th March 1.45pm-6.45pm. Please go to the following link www.schoolinterviews.com.au and enter the event code rhcef to make a booking
To receive weekly newsletter and newsflashes
Please download the new Dairy Flat App from the App Store or Play Store. Search for Kiwischools Connect. Install and choose Dairy Flat School. When prompted select – Subscribe to all
Please help!!!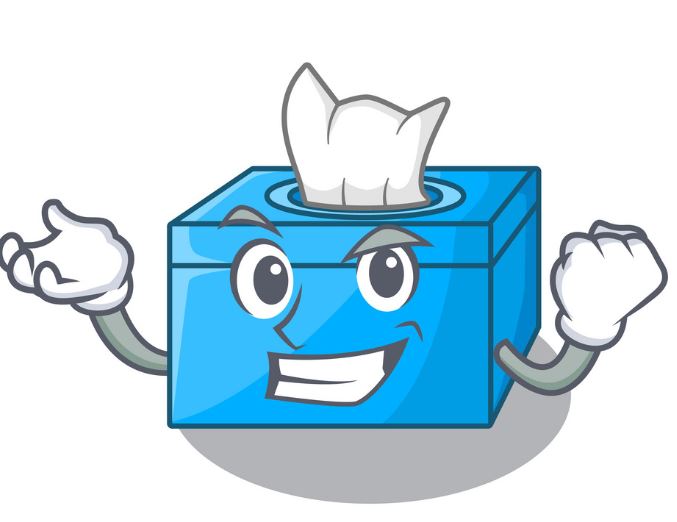 As Autumn and Winter will soon be upon us could we please ask for donations of boxes of tissues for use in the classroom, could you please drop them into the school office if you are in a postion to help – Thank you in advance.
If you have any unwanted ice-packs at home we would welcome any donations as we use them regularly in the sick-bay.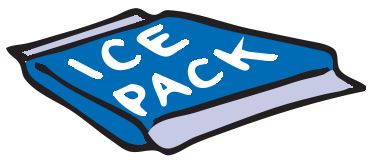 I am looking for some more junk for our Junk box!
Especially some form of sticks such as bamboo, fencing standards/posts.
Please see Mrs Committie in Room 6 if you have anything suitable
PTA
Fashion in the Field – A High Tea Affair – Tickets Now on Sale at the School Office: Saturday 4th April from 2-5pm. $40 per ticket including a glass of bubbles. Fashion show by Siren Boutique. Delicious treats prepared by Chef Kevin Blakeman. Silent auction with fabulous items available to purchase. Prizes for best-dressed and best-dressed table. Grab your girlfriends, sisters, mums, aunties, teammates and workmates for a great afternoon. All profits to PTA fundraising for school hall upgrades.
Food ingredients donations for High Tea: Flyers are coming home this week asking for food donations. Please donate what is asked for as this enables our wonderful volunteer chef, Kevin Blakemen, to prepare his planned menu. Everyone who donates goes into the draw to win a prize.
Silent auction donations: Do you own or work in a business that can donate goods, services or vouchers for the High Tea silent auction? If you are able to help out please contact Sarah Richardson: sarahandlloyd@gmail.com
Manuka Blend Honey $40 for 1kg is available for sale from the school office. Cash or EFTPOS. All profits to PTA fundraising for school hall upgrades.
Weet-Bix Kids TRYathlon
Sunday 22 March
Manly Park, Whangaparaoa
Open to ages 6-15
Early bird entries close 1 March
Join the Dairy Flat School team when entering online