Strive for Excellence – Care for All
Week 5 – 5th March 2020
Term Dates 2020
Term 1 Mon 3rd Feb – Thurs 9th April
Term 2 Tues 28th April – Fri 3rd July
Term 3 Mon 20th July – Fri 25th Sept
Term 4 Mon 12th Oct – Mon 14th Dec (mid-day) – TBC

Important Dates
MARCH
11-13 – Year 5 & 6 Camp
13 – 9.00am – Assembly
16 – LZ2 – Sheepworld
17 – 12.30pm – LZ3 and LZ4 Swim sports
18 – 12.30pm – LZ2 Swim Sports
19 – 9.30am – Year 5-6 Swim Sports at Stanmore Bay Leisure center
20 – 9.00am – Assembly
24 – 1.45 – 6.45pm – Teacher/parent interviews – School closes at 1.00pm
26 – 9.30am – HBC Cluster Swimming sports at Northern Arena
27 – CULTURE DAY
APRIL
2 – 9.30am – Ultimate Frisbee Year 5/6 Cluster tournament – Metro Park
8 – 9.00am – Year 5/6 Cluster Softball tournament – Victor Eaves Park
9 – 2.00-pm – END OF TERM ASSEMBLY
STARS OF THE WEEK
LZ1
William Weaver for being an outstanding role model, Striving for Excellence Caring for All
Willow Crossan for a positive attitude towards maths
Zayd Wallace for effort in Writing
Dylan Prouse for effort in Maths
Natalie Date for effort across the curriculum
Values
Ryan Bell – Responsible
Ethan Voigt – Responsible
Cooper Sweeney – Responsible
LZ2
Hannah Lucas for all round excellence in everything that she does
Tyler Coburn for his engagement and participation in reading & writing workshops
Bella Ivatt – You have settled in to school at Dairy Flat and brought with you a positive, can do attitude to learning
Aro Mayn for his deep thinking, amazing ideas, and contribution during writing workshops
Kahn McGregor – You have been in the Green Zone this week! Focused, responsible and sharing your amazing ideas during class discussions
Adaline Yap – You have settled into school at Dairy Flat and we love your responsible attitude, risk taking and the way you show excellence in everything you do

Values
Ryan McLeod -Resilient
Jaxon Gillard – Respect
Kieran Murrell – Responsible

LZ3
Zoe Bittner for always having a positive attitude towards learning
Fletcher Reid for your contribution to class learning and a focused learner attitude
Eden Renall for your positive efforts and attitude towards her learning
Values
Miller Bowmar – Responsible
Ella Young – Responsible
Dolce Buchanan Castillo – Resilience

LZ4
Abby Ma for always trying her best with her reading
Skylah Hawkins-Horvath for fantastic effort in all areas of learning
Zahn Bull for effort in reading
Paice Beson for his enthusiasm for learning
Values
Sam Ogg – Respect
Carter Pemberton – Responsible
Isla Newman – Respect
Alexander Yap – Responsible

Coronavirus (COVID-19)
We are aware that a parent of two students – one at Westlake Boys High and one at Westlake Girls High – has been confirmed with coronavirus (COVID-19). While this is concerning for everyone, there is no risk to students, staff or others at the schools. Yesterday a further update was received from the Ministry of Education involving a family that has two children at another two Auckland Schools – Ormiston Junior College and Auckland Grammar. This family is now in self-isolation. again neither child has shown any symptoms and they are not currently showing any symptoms. They are in self-isolation in case they do develop the virus.
We are following all directions from the Ministry of Health & the Ministry of Education.
It continues to remain that the best thing to do is to practice good preventative measures, particularly good hygiene:
Washing hands with soap and water for 20 seconds before and after eating as well as after attending the toilet
Covering coughs and sneezes with clean tissues or with an elbow
Putting used tissues in the bin
Encouraging staff and students to stay home if they are unwell
Bookings are now open
1:1 Teacher/Parent Interviews
Teacher/parent interviews will be held on Tuesday 24th March 1.45pm-6.45pm. Please go to the following link www.schoolinterviews.com.au and enter the event code rhcef to make a booking
Please help!!!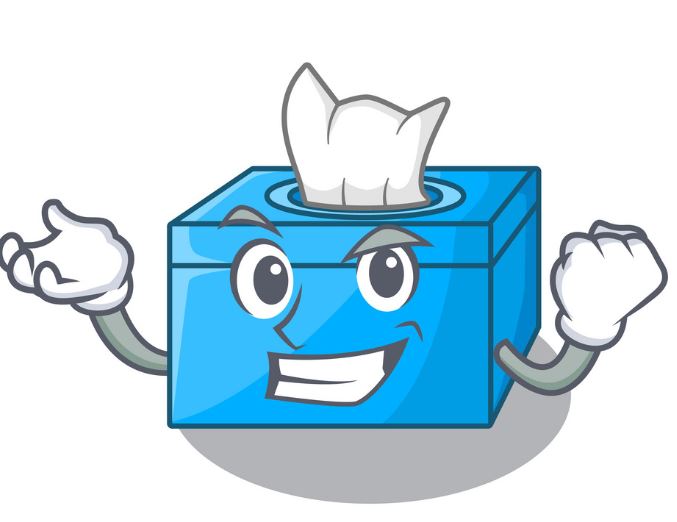 As Autumn and Winter will soon be upon us could we please ask for donations of boxes of tissues for use in the classroom, could you please drop them into the school office if you are in a postion to help – Thank you in advance.
If you have any unwanted ice-packs at home we would welcome any donations as we use them regularly in the sick-bay.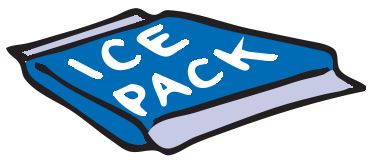 PTA
Next PTA meeting – Friday 20th March at 3.15pm in the school staffroom. Hope to see you there.
Fashion in the Field – A High Tea Affair – Tickets on sale at the School Office: Saturday 4th April from 2-5pm. $40 per ticket including a glass of bubbles. Fashion show by Siren Boutique. Delicious treats prepared by Chef Kevin Blakeman. Silent auction with fabulous items available to purchase. Prizes for best-dressed and best-dressed table. Grab your girlfriends, sisters, mums, aunties, teammates and workmates for a great afternoon. All profits to PTA fundraising for school hall upgrades. If you have booked a ticket but haven't paid yet please do so at the school office.
Food ingredients donations for High Tea: Flyers were sent home last week asking for food donations. Please donate what is asked for as this enables our wonderful volunteer chef, Kevin Blakemen, to prepare his planned menu. Everyone who donates goes into the draw to win a prize.
Silent auction donations: Do you own or work in a business that can donate goods, services or vouchers for the High Tea silent auction? If you are able to help out please contact Sarah Richardson: sarahandlloyd@gmail.com
Manuka Blend Honey $40 for 1kg is available for sale from the school office. Cash or EFTPOS. All profits to PTA fundraising for school hall upgrades.
Weet-Bix Kids TRYathlon
Sunday 22 March
Manly Park, Whangaparaoa
Open to ages 6-15
Early bird entries close 1 March
Join the Dairy Flat School team when entering online