Strive for Excellence – Care for All
Term 4 – Week 2 – 28th October 2021
Important Dates

NOVEMBER
1st – 6.30pm – Year 6 – Positive Puberty Parent Information Evening – Cancelled due to Covid Alert Level 3
11th – LZ1 – Zoo Trip – Cancelled due to Covid Alert Level 3
19th – 9.30am – WHOLE SCHOOL Athletics and colour run rotation – 23rd Rain saved day
22nd – Skillz4Life swimming Yr0-6 begins – Cancelled due to Covid Alert Level 3
30th – 9.00am – Year 5/6 Cluster Athletics Day – Metro Park TBC – 2nd December Rain saved day
DECEMBER
3rd – 9.00am – End of Term Assembly
10th – 1.30pm – Prize Giving
10th – Reports to be sent home
14th – 12.30pm – Year 6 Graduation Lunch (Hall)
16th – End of Term 4
February
8th Term 1 begins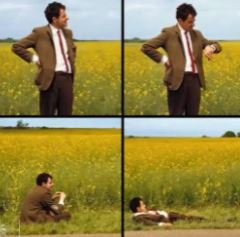 Kia ora e te whānau
As you are aware the Minister has announced an indicative date of 15th November for the return of year 1 – 8 students in Alert Level Three zones.
We know this will be great news to some and cause others angst and concern.
There is nothing we will do just yet. We need to wait until more information becomes available and we have a solution that is good for everyone.
Now is a time to breathe, be calm and wait…
If you have any further questions or comments please do not hesitate to contact the classroom teacher, office or myself.
My email address is khills@dairyflat.school.nz
Ngā mihi nui
Katie Hills
Tumuake
Kia hikaka, kia māia, kia pono te ngakau.
Learning together to create a better tomorrow
LEARNING PACK
Packs are available on Monday 12.30-2.00pm. After Monday we do have some packs and books available by the front door of the school office.
To be sure you get a pack that is suitable for your child, please fill in this form
BUBBLE SCHOOL
If you, your household and support network need to return to work outside the home, please email Katie Hills khills@dairyflat.school.nz
ENROLLMENTS FOR 2022
We are currently working on organisation for 2022 If you have a preschooler or know anyone with a preschooler who has not yet enrolled please contact the office so we can cater for them in our organisation office@dairyflat.school.nz
ORGANISATION 2022
BOT and staff are planning ahead to 2022. If you have any suggestions or comments for next year regarding learning, class placements, programs etc please do not hesitate to contact the principal Katie Hills khills@dairyflat.school.nz
AG DAY
Photos and Videos are steadily coming in. They are fantastic. Please send AG day photos or videos of projects and animals before 1 November and we will collate and create a special 2021 COVID ag day video. Share or send to khills@dairyflat.school.nz
Here are a few received already
Videos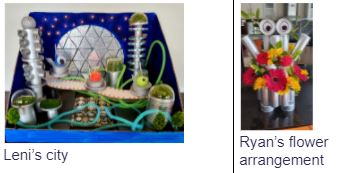 LEARNING AT HOME. STAGES NOT AGES
What do teachers teach? What are our expectations? At Dairy Flat we use the NZ curriculum. We focus on where the child is at and what the next step will be. All children are at different stages and we teach the next step using a variety of strategies.
The Ministry of Education website has tips on how you can support your child's learning and what the curriculum means.
Click on the image below that represents your child's year at school to view more information. These brochures are a guide only. We assess children based on their stage, not on their age.
4th November
Go to https://outdoorclassroomday.com/resources/ for ideas to get your tamariki outdoors learning and looking after their hauora.
Join the Tāmaki Makaurau Outdoor Classroom Day facebook event https://www.facebook.com/events/1687669221421861 .
There will be regular prizes to win, resources and ideas posted over the next couple of weeks. Simply go to the 'discussion' tab on the facebook event page to see resources/ideas/challenges/questions and enter to win!
Get outdoors and go wild about nature during outdoor classroom day.
Get inspired to make every day an outdoor classroom day by joining Auckland Council Park Rangers and Sustainable Schools educators to celebrate learning in nature.
WANTED
We are wanting to set up a community library for our tamariki. Similar to others that you may have seen. Any clever handy person who may be able to create one? To be placed by the gate, between library and hall. Contact khills@dairyflat.school.nz
Examples