Strive for Excellence – Care for All
Term 5 – Week 3 – 4th November 2021
Important Dates

NOVEMBER
11th – LZ1 – Zoo Trip – Cancelled due to Covid Alert Level 3
19th – 9.30am – WHOLE SCHOOL Athletics and colour run rotation – 23rd Rain saved day
22nd – Skillz4Life swimming Yr0-6 begins – Cancelled due to Covid Alert Level 3
30th – 9.00am – Year 5/6 Cluster Athletics Day – Metro Park TBC – 2nd December Rain saved day
DECEMBER
3rd – 9.00am – End of Term Assembly
10th – 1.30pm – Prize Giving
10th – Reports to be sent home
14th – 12.30pm – Year 6 Graduation Lunch (Hall)
16th – End of Term 4
February
8th Term 1 begins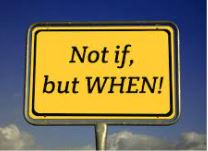 Kia ora e te whānau
I want to start off by saying thank you to everybody.
Thank you to the staff who work tirelessly to provide online learning, learning packs and come onsite to support Bubble School.
Thank you to the community for all your ongoing support of us, to look at all the information and decide what is best for your children and your whānau.
Thank you to Robyn Mowat and the Ag Day team, for the mahi they have done to organise, reorganise and reorganise yet again the 2021 Ag Day. The videos and photos that have come in are fantastic and we look forward to presenting a 2021 Ag Day video to you all.
And last but not least our tamariki. This is why we are all here and we all want to do what is best for them.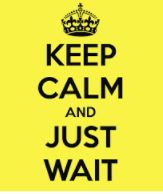 No further plans have been made for restarting school.
All we know is that schools will start…. Not 'if' but 'when'. In the meantime we will continue to wait, provide online learning, Bubble School and learning packs.
If you have any further questions or comments please do not hesitate to contact your classroom teacher, the office or myself.
My email address is: khills@dairyflat.school.nz
Ngā mihi nui
Katie Hills
Tumuake

Kia hikaka, kia māia, kia pono te ngakau.
Learning together to create a better tomorrow
LEARNING PACK
Packs are available on Monday 12.30-2.00pm. After Monday there will be some packs and books available by the front door of the school office.
To be sure you get a pack that is suitable for your child, please fill in this form
BUBBLE SCHOOL
If you, your household and support network need to return to work outside the home, please email Katie Hills khills@dairyflat.school.nz
ENROLMENTS FOR 2022
We are currently working on organisation for 2022 If you have a preschooler or know anyone with a preschooler who has not yet enrolled please contact the office or complete the Intention to Enrol form that can be found on the school website so we can cater for them in our organisation office@dairyflat.school.nz
ORGANISATION 2022
BOT and staff are planning ahead to 2022. If you have any suggestions or comments for next year regarding learning, class placements, programs etc please do not hesitate to contact the principal Katie Hills khills@dairyflat.school.nz
PTA
Message from the PTA
Hello Parents and Caregivers
We hope you are all safe and well at this challenging time. Sadly, Ag Day was cancelled this year for the first time since 1938. We would like to thank everyone who has supported the event. Even though Ag Day as we know did not go ahead in 2021 there was a lot of time and effort put in by many members of the PTA and school community preparing for what is normally our biggest fundraiser of the year.
Fortunately, the raffle was able to go ahead and it was drawn on Saturday 30th October. Thank you to our generous sponsors – Debs Wallace from Harcourts Cooper & Co, Tradesman Motorbodies, Hotel Grand Chancellor, North Harbour Country Club – and a wheelbarrow full of groceries was up for grabs.
In 2020 we had to cancel the High Tea but we were able to hold Ag Day and it was a huge fundraising effort with over $24,000 raised. This year we held a fabulous High Tea raising over $10,000. As a result we did it! After 4 years of hard work we reached our fundraising target of $100,000. Much of this money has gone towards the school hall including a new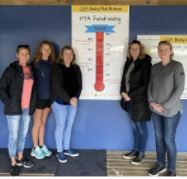 kitchen and new bathrooms. We also contributed to the new fit out of the staff room, and supported the purchase of sports uniforms and sports equipment. Thank you to everyone who supported our fundraisers over the past 4 years. Every time you helped out at Ag Day or bought items from our pop up stalls, attended the discos, movie nights and high teas, bought a pot of honey or reusable shopping bags, you helped us on our way to achieving our fundraising target and providing a strong school community. Just before lockdown we were able to grab a picture of a handful of our PTA members with the completed fundraising board (see picture). A big shout out to all our current and former PTA members, who worked tirelessly to deliver great fundraising events and help us reach this goal.
AG DAY GROCERY COLLECTION
A huge thankyou to everyone who generously donated items in our Ag Day Grocery collection this year. We filled the wheelbarrow but sadly as Ag Day was unable to go ahead have been left with a lot of extra items. These have been carefully sorted and we have kept as much as we can store that is still within the best before dates for High Tea and Ag Day next year when life hopefully has returned to normal.
The remaining items will be donated to the local food-bank, Hibiscus Coast Community House in Orewa. They are absolutely thrilled to be receiving such a large donation, as you can imagine their services are in high demand in these tough times.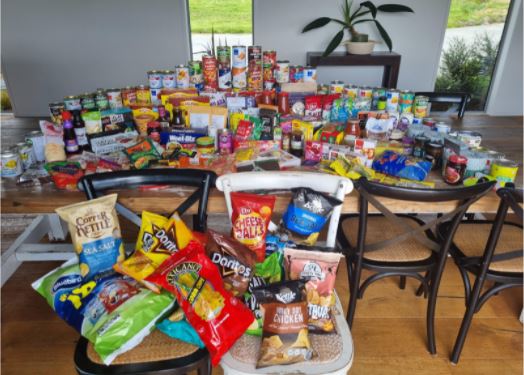 Student Voice
Princess
If I was a Princess I would sit at the top of my old and somber castle and look at my kingdom that will one day be mine, maybe I would help the maids. Nah I would buy 100 cats and maybe 50 dogs actually 100 dogs. I would have a candy drawer, a bedroom bigger than Alaska which is the biggest state "right" anyway that's not all I want, trust me , there is way more where that came from. I would have maybe 2 beds. "My cats need beds "and make sure they are king size please. I would eat 100s of Snickers and I would feed me dogs and cats premium food not dog biscuits and jelly meat, like platter's of meat and chicken, basically an animal's dream. I would have ice cream for breakfast and I would refuse anything green and that starts with v and ends with an "e" if you don't know I'm talking about Vegetables . Anyway if you become a princess or a prince one day what would you do and want?

The End
By Sierra B
MERC
MERC in Long Bay has created a steps for change website that whanau can log into, log activities and conservation activities they have completed. Lots of fun!!
https://www.mercstepsforchange.com/